Technical Brewing Standards

Does your coffee taste the very best it can be? How do you even know if it does?
Unfortunately, many fresh-roasted, high quality coffee beans end up as a mediocre product in the cup. You can buy the very best ingredients for a recipe at home, but without the recipe and right equipment you are guessing at best.
Since 1993 O'Henry's has been using the TBS system to ensure an extraordinary product in the cup. Once the system and standards have been implemented, your coffee will be at its best…every time. The TBS system incorporates the science of grinding and brewing into steps a coffee retailer can duplicate daily. If terms like rate of extraction, turbulence, and dissolved solids are not part of your regular vocabulary, we can help.
Every grinder, brewer and holding system is unique. Putting a Bunn grinder with a Fetco brewer and airpots is quite different than a Grindmaster grinder, Curtis brewer and thermal carafes. The science of coffee is extremely complex. What most people brew at home bears little resemblance to what coffeehouses brew.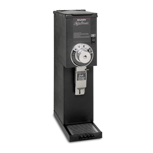 Part of our service to our wholesale accounts is to set their Technical Brewing Standards for their equipment in their environment for their customers. The cost of the service? Free.
We are SCAA certified in Gold Cup Standards and trained on almost all makes of brewing and grinding equipment. It is in our own self-interest to have our beans perform their very best for you in your business.